Alterations on bridal, party, prom,
pageants and dance costumes.
A Stylish Way To Affordable Elegance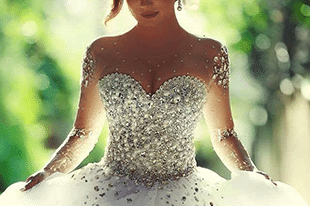 Bridal Alterations
High quality wedding dress alterations, remodelling, restyling, made to measure and general repairs making your dress fit you.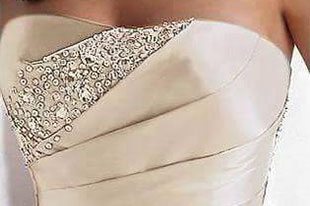 Customizations
Every one of us is different and no alteration will be the same.  We strive to make it fit you perfectly.
Christine Fawcett
Thank you so much Gene for making yet another dress of mine look and fit amazing!! I just tried on the dress again and it looks great!! Thank you so much for your professionalism, efficiency, and amazing talent!! 
Rachel Salo
My wedding dress fit wonderfully! Gene was so friendly and accommodating to me, as well as to my mom and maid-of-honour, who accompanied me to my second fitting...
Krystal McCausland
Gene was absolutely fantastic and very efficient and helpful. Most of my bridesmaids also brought their dresses to her to have them altered and she was quick and her prices were fair.
How much for bridal alterations
We need to see the item in order to give you a fair and accurate price,
it has to do with the amount of work being done on the item.